The Canadian manufacturer Research In Motion has just lost a battle in court. Indeed, according to a judge of the court of Stockholm, the company is able to market products with Wi-Fi without having to pay the license fees to Nokia. The complaint was filed in the United States, the United Kingdom and Canada. The case comes as RIM is rapidly migrating to its new BlackBerry 10 the availability date is scheduled for January 30, 2013.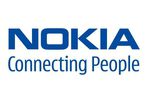 In one of his latest news Reuters said the two sides signed an agreement in 2013 on using patents of FRAND type for a variety of mobile technologies. In 2011, RIM wanted to revise the terms of this contract, explaining that the WLAN (Wi-Fi) should be included in this set of patents. Wi-Fi is actually a standardized technology can be considered essential and falling into the category FRAND for marketing "at a reasonable price."
Nokia would generate about $ 500 million annually by selling licenses of intellectual property.